We put our best experience in the work we do for you. Our approach directs accurately the emergencies as well as the objectivity in developing and executing new strategies. Our disciplined process involves assessing and quickly identifying labor market challenges, as well as developing an action plan that will increase the value of small, medium or large enterprises. Our team is a guidance trophy.
Vjosa Bodo Mujo graduated from the University of Tirana, Faculty of Law, in 2001, where she has obtained the title "Lawyer". She successfully passed the bar exam in 2002 and since then she has been a member of Tirana Chamber of Advocacy. As a lawyer, she has practiced more than a decade, in addition to legal counseling, also judicial protection in the three levels of the judiciary system, labor law issues, property law, commercial law, insurance law, banking liability law, contractual and non-contractual obligations, tax legislation, administrative law, family law, criminal law, environmental protection legislation, legislation on private law, civil service legislation. Vjosa Bodo Mujo completed her postgraduate studies at the University of Tirana, Faculty of Law, Department of Public Law, obtaining the title LL.M , in 2011 / Master in Public Law and Public Administration.
After 7 years of experience gained at the Ministry of Public Works, Transport and Telecommunication in Tirana, especially in laws and agreements, Vjosa Bodo Mujo in 2009 became part of the team of lawyers of the Life Insurance Company SiCRED JSC., where she continued to practice and apply knowledge in the field of commercial law and civil law, section "Insurance". In 2011, Vjosa Bodo Mujo was appointed Legal and Human Resources Director at SiCREDJSC, and in the same year she was also appointed Chairman of the Administration Board of Pension Fund and Undertakings for Collective Investments Management Company, Credins Invest, functions that she currently holds.
Vjosa Bodo Mujo has been the sole administrator since 2012 of the consulting company SiCRED ASSISTANCELLC., consulting Albanian and foreign employers on the necessity of applying the methodologies of the specific legislation on occupational safety and health, as well as the mediation services in employment and qualitative medical services.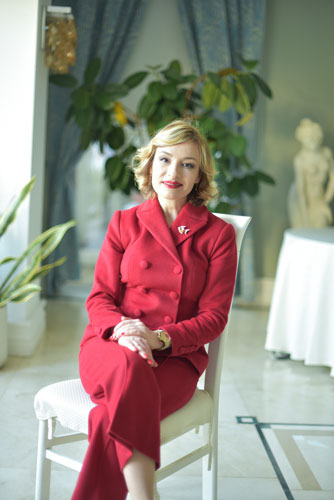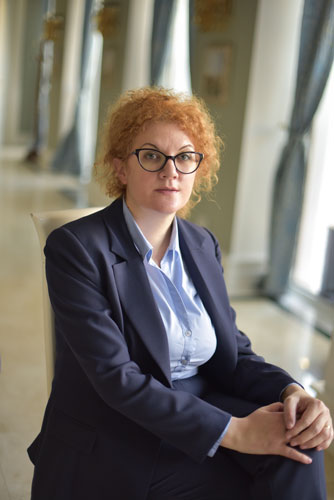 Matilda Thoma graduated in Economy from the Faculty of Economy, Tirana, in 2003. She has a vast experience of several years, since 2003, in financial and fiscal disciplines. Since the establishment of the company in 2012 she holds the position of Accountant of SiCRED Assistance LLC in addition, Mrs. Thoma, has been in charge of the Internal Audit of SiCRED J.S.C., since 2010.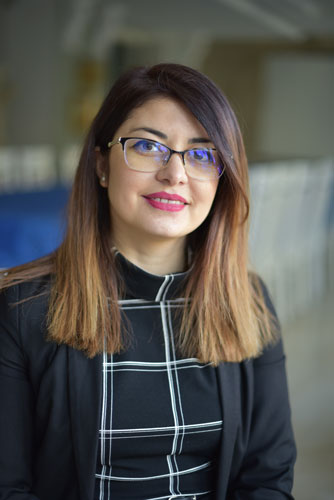 Elona Fetollari Tosku graduated from "Luarasi" University in 2006, under the title "Lawyer". In 2014 she finished her studies at the University of Tirana, Faculty of Law, with the title M.S. in Civil Law. Since 2013, she is a member of the National Chamber of Advocacy. In September 2014 Mrs. Tosku is employed by SiCRED JSC, in the position of Lawyer, after several years of experience in the field of procurement, respectively since 2011. In January 2017 she joined SiCRED Assistance LLC,. as a Lawyer.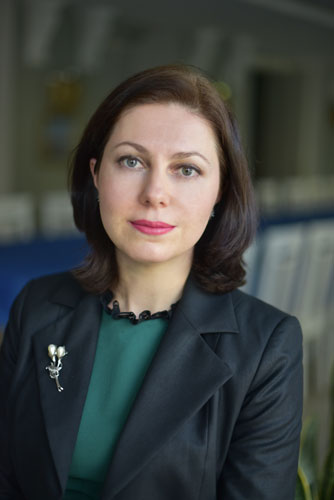 Eneida Toska graduated as General Practitioner in 2006. After finishing her studies, she has been employed as a general practitioner at the ABC Health Center until 2008. During 2009-2011 she worked as a school physician at Tirana International School. Eneida Toska has completed postgraduate specialization in Pediatrics during 2011-2015. She holds the position of Health Assessment Expert at SiCRED JSC from May 2015. In 2016, Mrs. Toska joins SiCRED Assistance LLC,., and is currently part of the team in the position of occupational physician.